If you have any questions, please do not hesitate to send us a message. We will reply within 24 hours.
Address:
800 Market North
Suite 1500A
Canton, Ohio  44702
Telephone:
(330) 454-2888
From mondays to fridays between 9:00 AM - 5:00 PM
​
Classes/Support Groups/ Respite/ Warmline 
Telephone:
(330) 455-1234 

Email:  Valerie Greenlief - Program Supervisor

Valerieg@foundationscanton.org
 
Email:  Sonia Fehn -

Wellness Coordinator / WHAM facilitator

Soniaf@foundationscanton.org

Massillon Site Information
Email:  Tricia Jones - Massillon Site Coordinator 

Triciaj@foundationscanton.org

Email:  Tiffeny Brown - T.A.Y. Coordinator 

tay@foundationscanton.org

View / Download
Title VI Progran Form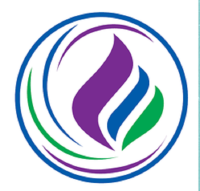 SUPPORT FOUNDATIONS
Foundations A Place for Education & Recovery is thankful for your donations which assist in funding  our volunteer emergency fund, picnics, celebrations, and outings to local events.